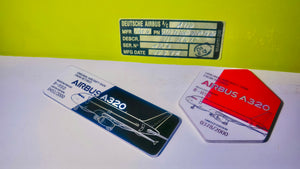 A Piece of History from the Far East
Airlinertags
Original from Concorde
Airlinertags
Metal with Distinguished History!
Airlinertags
Well patterned French A319, F-GRHG
Airlinertags
Original Shiny Paint Preserved from B-2053
Airlinertags
Special Offers for Rare Tags
---
About Airlinertags
We are a group of aviation enthusiasts who loved collecting tags.
Starting to preserve aircraft skins worldwide, handcrafting to tags since 2019.
Based in Shijiazhuang, China; a city next to capital Beijing.